Online Request - Fill out our short online questionary to see if you and your home qualify for a solar electric system.
Consultation - Our sales team will contact you by phone to schedule a virtual consultation or email you a hassle-free quote.
Contract Signing- If you're happy with the quote, our sales team will email your contract and financial documents for e-signing.
Installation - Our team will handle all the designing, engineering, permitting, and installation of your brand new solar panel system.
and receive up-to $2,500 OFF
EMERGENCY

BACKUP

&
SAVE ON TIME-OF-USE
I M M E D I A T E L Y.
$0 money down| No hidden fees | Upfront pricing with no obligations
Pacific Sun Technologies is a solar company that offers financing programs that allow homeowners to go solar with battery backup at zero upfront cost and none of the hidden fees that other companies charge.
SAVE MONEY

and be

PREPARED

for power outages with

Q CELLS Q.HOME

+

ESS
Reduce grid dependence with enhanced system monitoring web portal and app.
Programmable settings for peak demand times and utility power outages.
Hybrid solar battery inverter reduces additional components saving wall space.
Over 20-years of proven innovations and technological advancements.
QCELLS Q.HOME+ ESS OPTIONS
Q CELLS HYB-G1 7.6kW solar battery inverter with a 97.6% efficiency rating.
Q CELLS Q.HOME+ ESS 6.3kWh primary battery backup system with a 10-year warranty.
Q CELLS Q.HOME+ ESS second and third battery options for 12.6 or 18.9kWh.
FREQUENTLY ASKED QUESTIONS
Luxury Accommodation - No Room Sharing!
---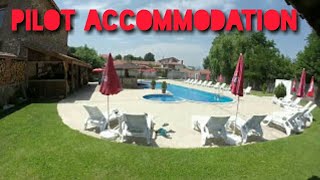 You won't have to worry about sharing a sweaty dorm room or even worse, shared bathrooms. You get your own air-conditioned, ensuite room. There's a swimming pool (seasonal) and an outdoor jacuzzi (year round). Beautiful gardens and a bar onsite. Very fast and free WiFi.
---
Meals are Included
---
You won't be left to find your way around local restaurants/shops after a hard day on the hill. No arguing when the bill comes over who had the T-bone steak etc. Our hearty breakfasts will set you up for a day's adventure. The evening meal is an à la carte 3 course feast. One evening per week, the kitchen is closed and you'll be accompanied to a local town for a meal in a restaurant of your choice.
---
New Equipment
---
We don't use old equipment in our school. Only the latest models and all regularly changed long before they reach end of life. We use reserve parachutes from day one.
---
A small school, we keep student ratios low. Only 3 students per instructor
---
Only 3 Students per instructor. Our student/instructor ratios are lower than BHPA recommendations and we believe this is critical to your success. We are not the biggest school, we like it like that. We're able to provide a flexible and personal service, you'll get all the attention you need to get qualified.
---
Modern, Air Conditioned Vehicles
---
Travel in comfort both to and from the airport and during your training. Airport transfers are included.
---
Huge Selection of Training Sites
---
We can cover all wind directions. Weather has never caused any of our students not to get their ratings.
---
Continuing Support
---
After training we're always available to assist with any queries and questions. Our pilot development courses, trips and further training are the best way for you to build your experience and confidence. Be part of the team.
---
---
Q CELLS PREFERRED SOLAR INSTALLER IN CALIFORNIA
Providing homeowners with high quality solar plus storage battery backup solutions at affordable prices.
Monday thru Friday: 7am - 6pm
Saturday: 9am - 4pm
Or let us call you back
just provide your contact info and we will call you during business hours.
Pacific Sun is a wonderful company! Dale was so informative and never "pushed" a sale on us, which I appreciate! He was always there to answer any questions we had and his team of installers were timely, neat and we hardly knew they were there! Would highly recommend this company! Honest, ethical and always very friendly!
​
- Joanna O.